How To Remove Your Information From TruthFinder (Opt Out)
GuideRemoving Your Personal Info From TruthFinder - Simple Guide
Ad sponsored by TruthFinder
Need help removing your information from TruthFinder? Learn how to opt-out with the following steps.

Go to TruthFinder's Opt-Out Page
Navigate To The Opt Out Page
Enter the Name, City, and State of the person that you wish to opt out.
Press the green 'Search' button.
Locate Your Report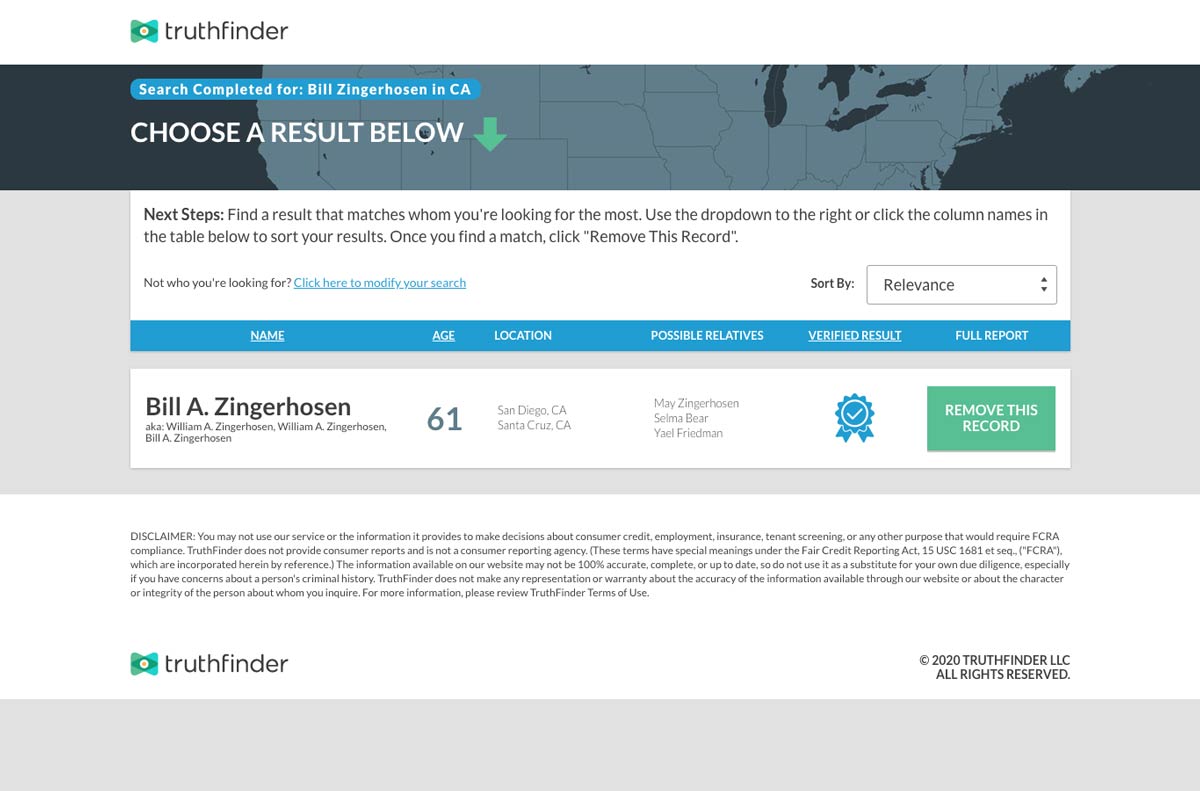 Locate Your Report From The Results
Scroll through the Results Page to find the report that has your correct information.
On your report, click the green 'Remove this Record' box on you.
TIP:If you cannot find your report, you may need toenter a new searchwithpast locations.
Related:Terms Of Use & Conditions of Sale
Submit Removal Request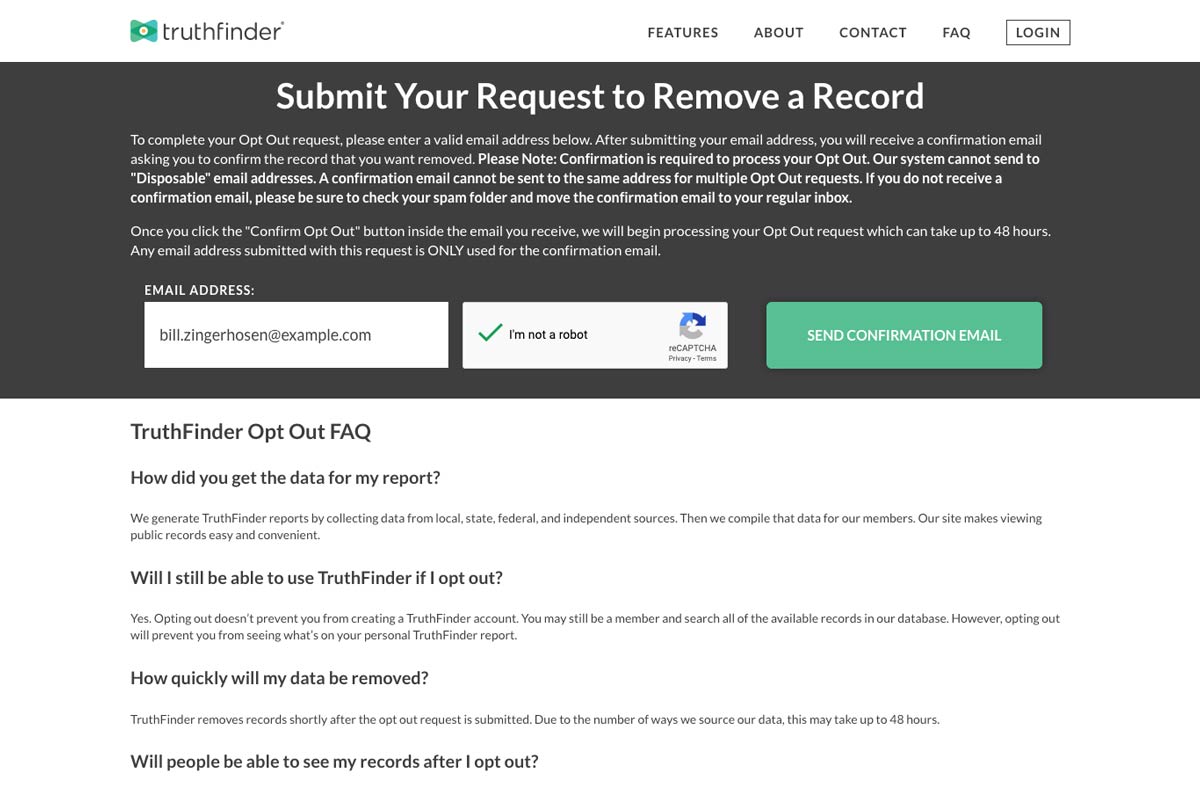 Submit Your Request
Enter your email request and fill out the Captcha.
Click the green, 'Send Confirmation Email' button.
Click the link in your email to confirm the opt-out request.
Opt Out By Phone or Mail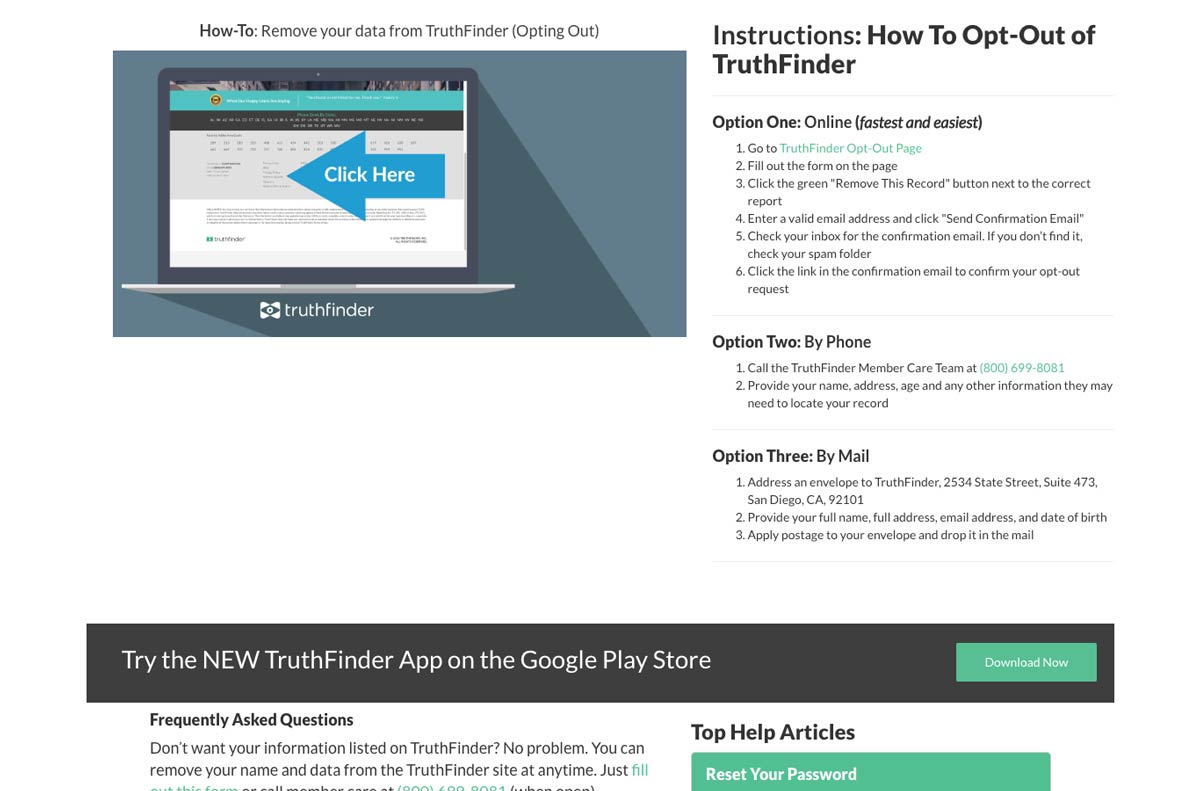 Opt Out By Calling or Mailing
Scroll down the page to the 'Option Two: By Phone' and 'Option Three: By Mail' section.

Follow the following directions for opting out by either phone or email.For further help, call (800) 699-8081.

Related:Privacy Policy For TruthFinder