How To Log Into Your TruthFinder Account
GuideLogging Into TruthFinder - How-To Guide
Ad sponsored by TruthFinder
Want to log into your TruthFinder account? Learn how to access your account following these steps.

Go to TruthFinder's Home Page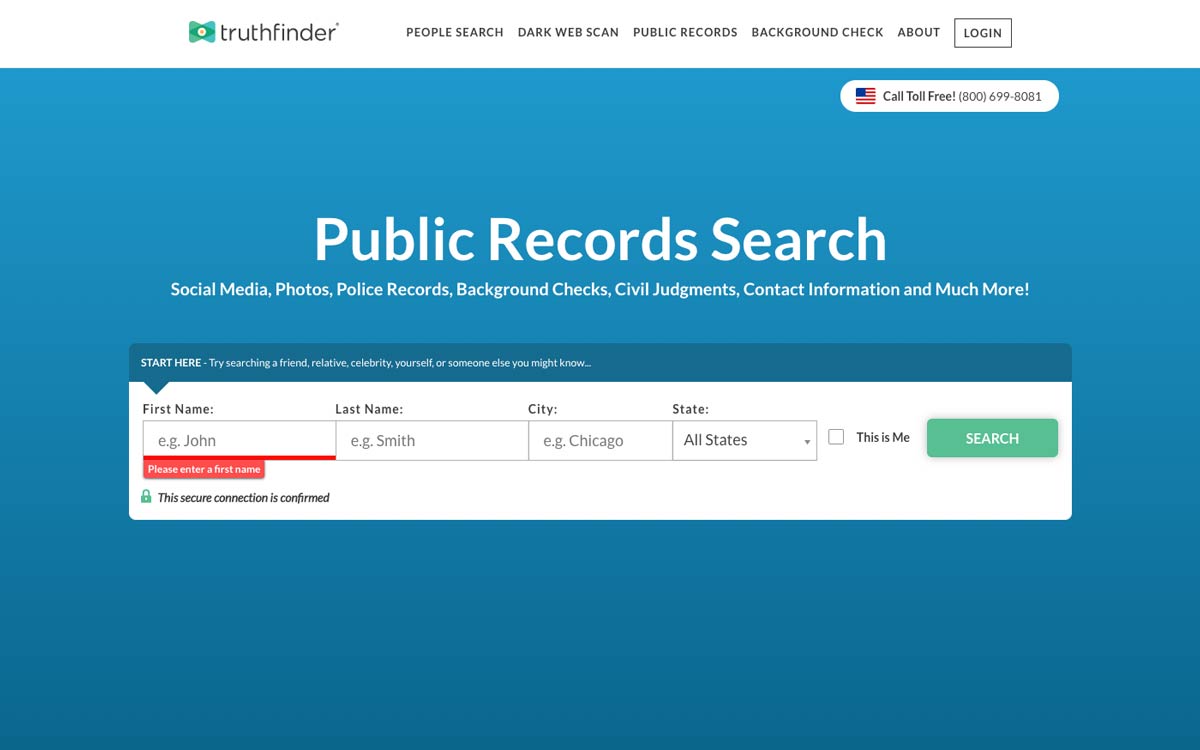 Go to TruthFinder's Home Page
Enter 'www.truthfinder.com' into your browser.
Navigate to the top right of your screen.
Click on the white 'Login' box on the top left-hand corner of your screen.
Enter Account Information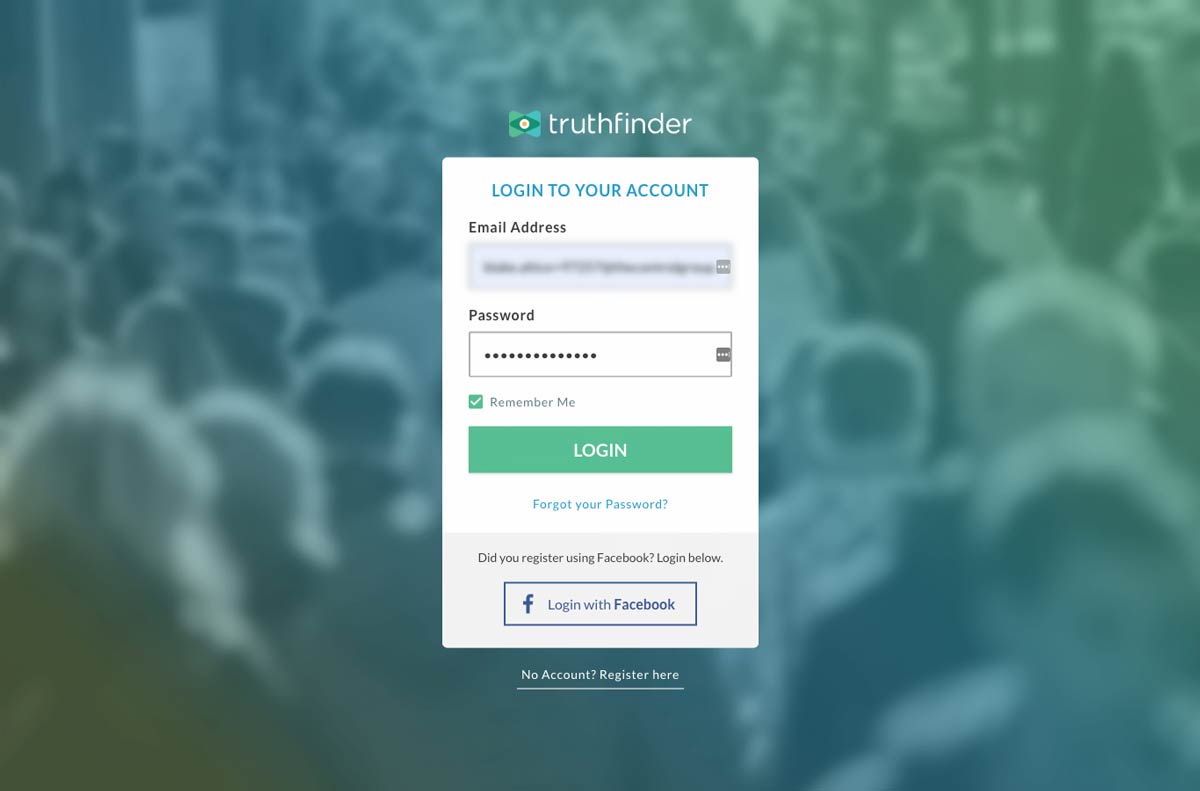 Enter Account Information:
Enter your account's email address and password.
Press the green 'Login' button.
If you cannot remember your account information, you may click 'Forgot your Password?' and retrieve this information.
Access TruthFinder's Dashboard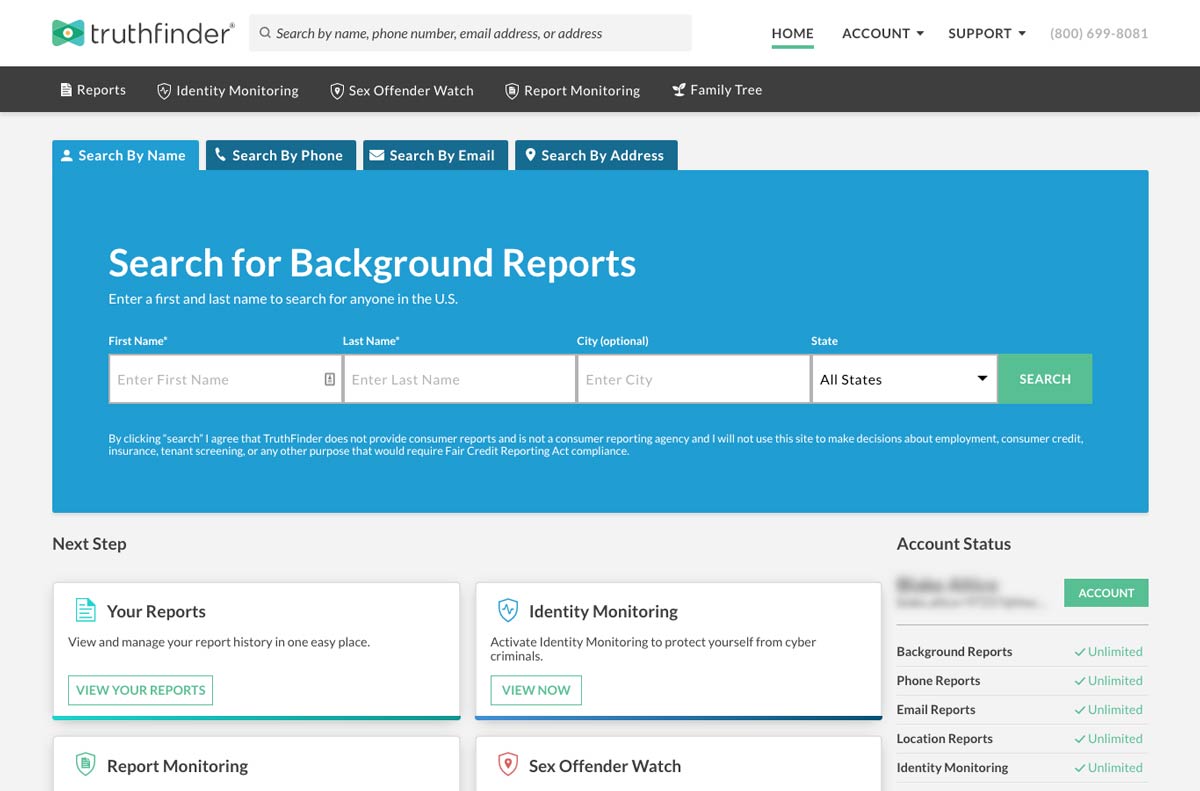 Enter TruthFinder's Dashboard
After you click 'Login', your browser will direct you to thedashboard page.
From here you may search by name, phone, email, or by address.
Tip:If you would like to change your email, you may do so in the 'Personal Settings' section under the 'Account' tab.

Related: Terms of Use & Conditions of Sale
Recover Account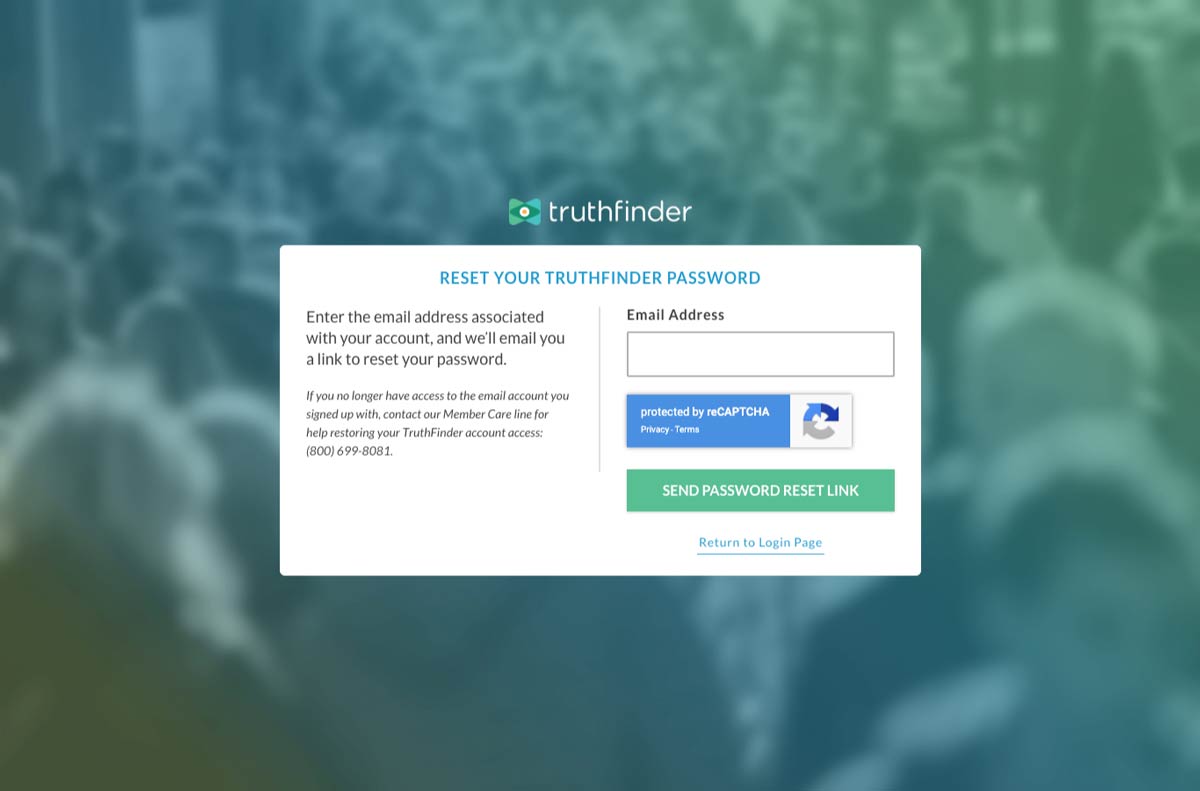 Recover Account
Click 'Forgot your Password?' on the Login Page.
Enter your Email Address, fill out the Captcha, and press 'Send Password Reset Link'.
If you do not have access to the email address of your account, you may call (800) 699-8081 to restore your account access.
Related:Privacy Policy For TruthFinder