How To Reset Your TruthFinder Account Password
GuideResetting Your TruthFinder Password - Easy Way
Ad sponsored by TruthFinder
Need help resetting your password for your TruthFinder account? Follow these steps to regain access to your account.
Go to TruthFinder's Password Reset Form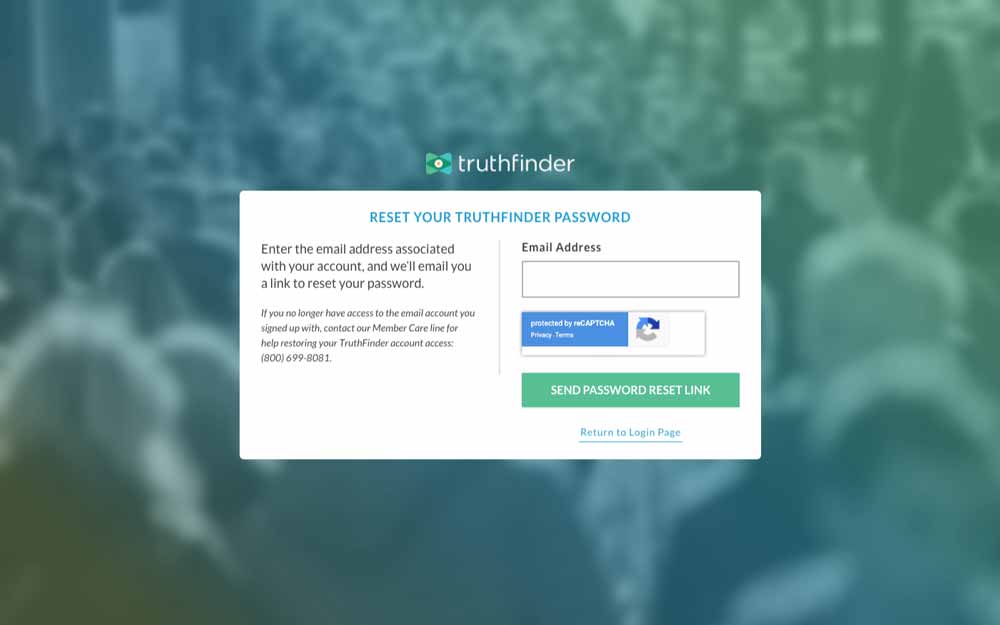 Go to The Password Reset Page
Enter in your email address and fill out the Captcha.
Click the green 'Send Password Reset Link' box.
Check Your Email for the Reset Request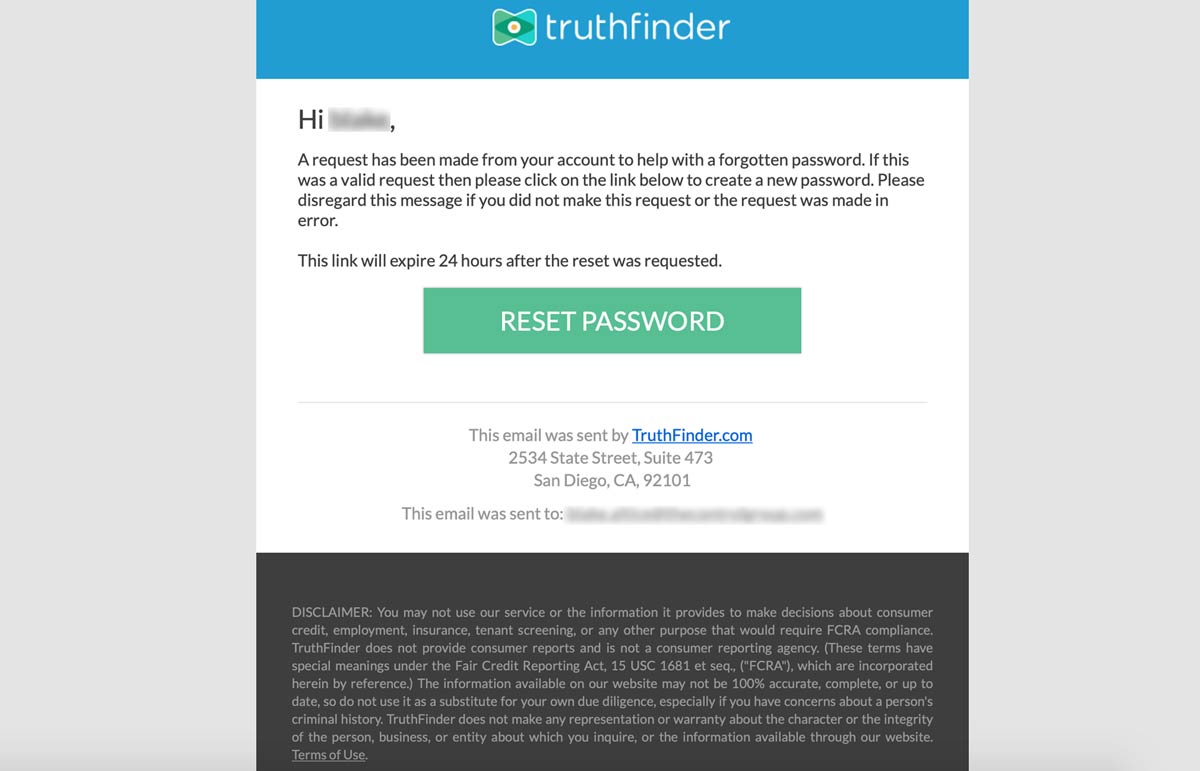 Check Your Email
Log into your email and check your inbox.
Navigate to the TruthFinder email and press the green 'Reset Password' box.
If you could not find this email, check your spam inbox.
Enter a New Password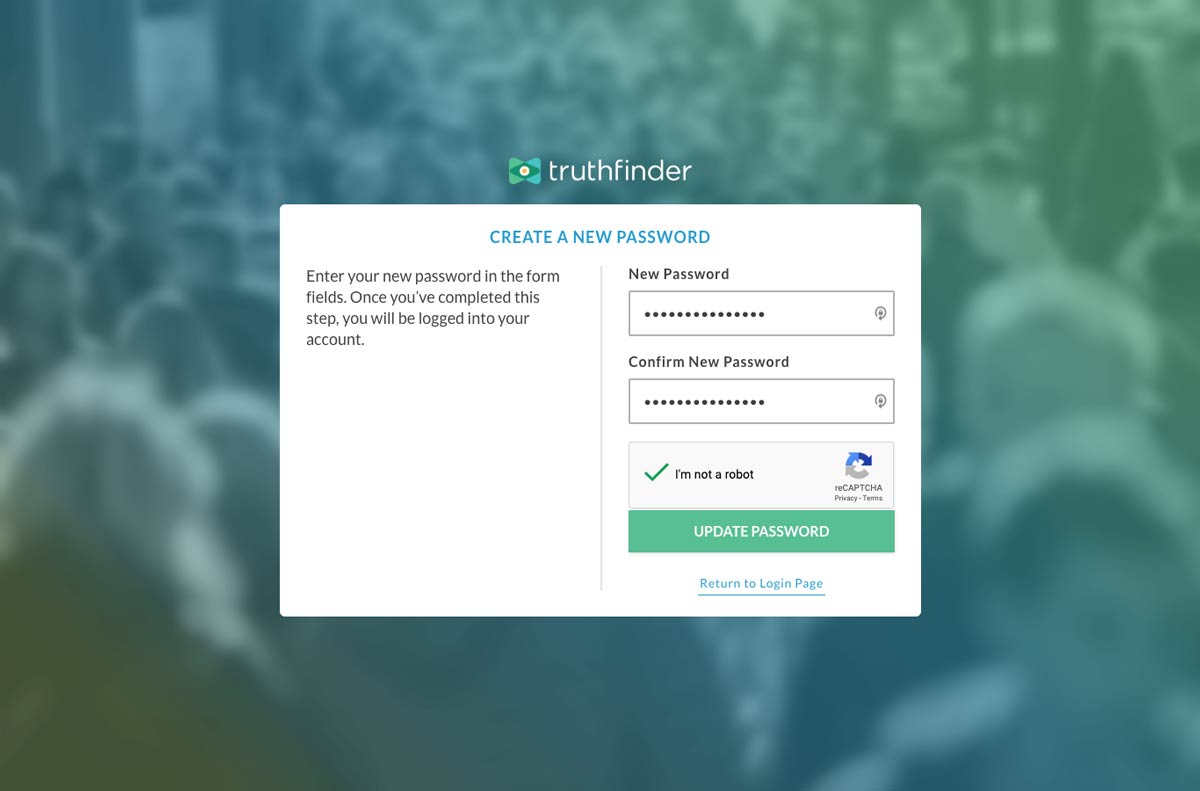 Type in Your New Password
Enter a new password into the 'New Password' Section.
Type the same password into the 'Confirm New Password'.
Fill out the Captcha and click 'Update Password' to confirm the change.
Related:Privacy Policy For TruthFinder
View TruthFinder's Dashboard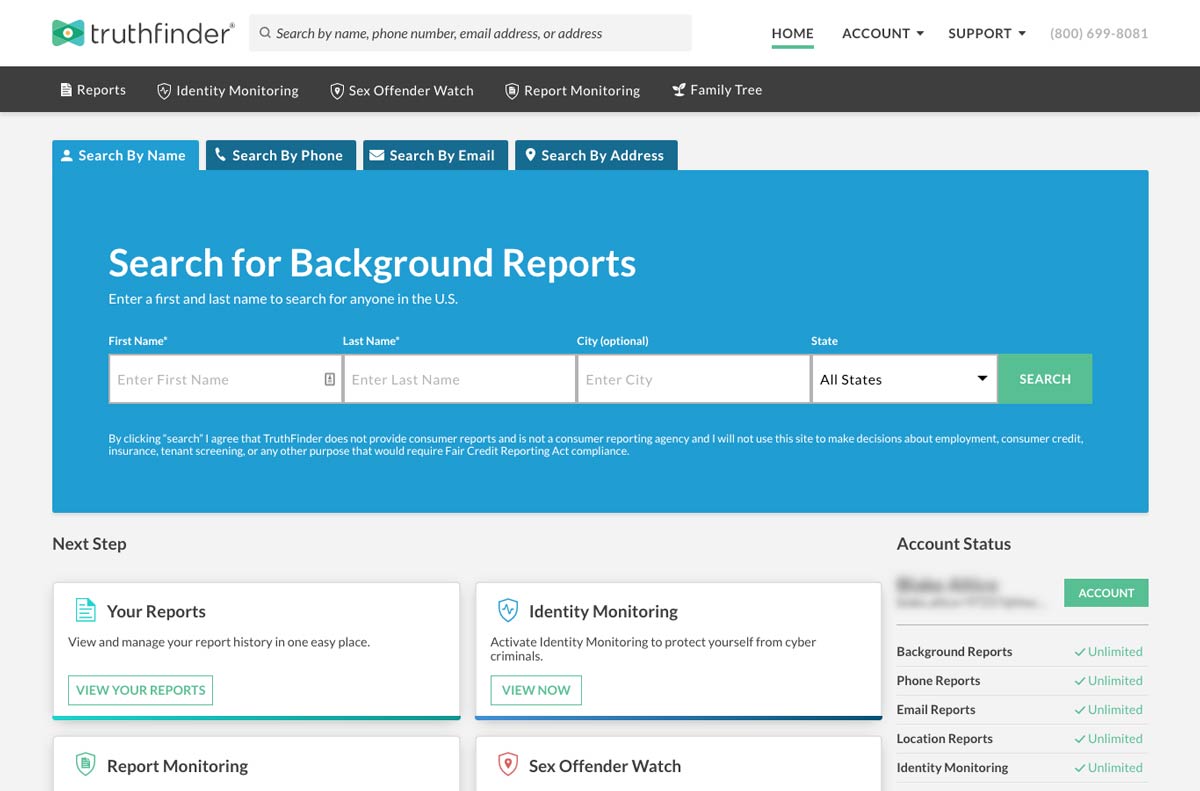 Go To TruthFinder's Dashboard
Wait for the password to change and for the page to load onto the Dashboard.
Use the Name, People, Email, or Address lookup search bar tosearch for all the informationyou need.
TIP:You may change your password at any time in the 'Personal Settings' section under the 'Account' tab.